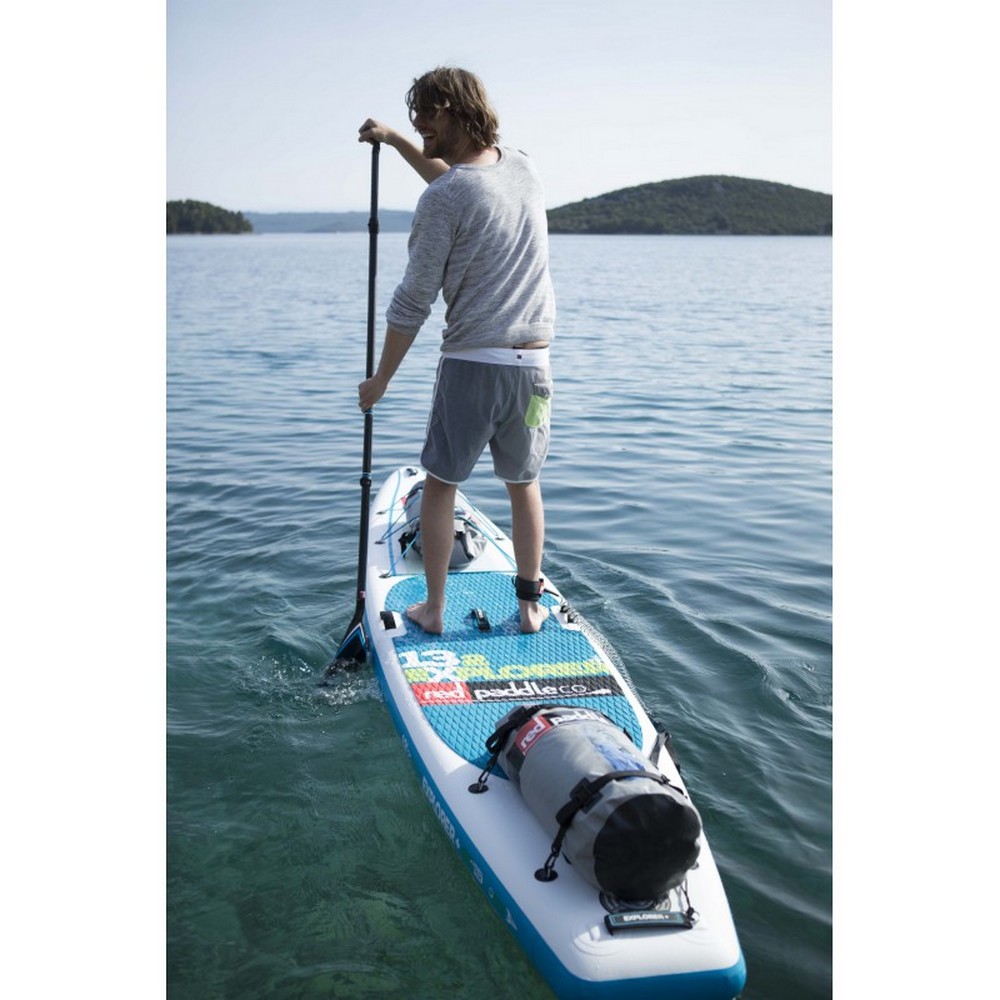 You want to go for some SUP tour? Choosing a dry bag to protect your belongings while on the water is not easy as you might think. Splashes, sand, salt, UV, humidity, etc. When going out for a tour on the water, these elements can attack the things you carry, like clothes, food or your electronic equipment. That's why you will find all the infomartion you need in this article.
A waterproof bag
Be careful, generally a dry bag for paddling is designed to resist at least rain and splashes and is rarely waterproof during immersion. It can also be equipped with an IP protection rating. The protection class (IP) is an international standard of the International Electrotechnical Commission for waterproofing. Here are the different protection classes:
IPx5 : protection against water jets at 0.3 bar
IPx6 : protection against water jets at 1 bar
IPx7 : protection against punctual immersion up to 1m
IPx8 : protection against prolonged immersion to a depth of more than 1m

Volume of a dry bag:
The capacity of the bags is expressed in Litres. However, it is difficult to realize what you can really store in a dry bag of 5, 12 or 25L for example.
Here is an idea of what you can put in a bag of:
5L: tube of sunscreen, keys, snack, small bottle of water
12L : shoes, light clothing, light beach towel, small miscellaneous objects
25L : shoes, bulkier clothes and beach towel
Warning: for your smartphone, if the waterproof bag does not have a high waterproof index, it is advisable to take a waterproof mobile pouch in addition, which will also allow you to take it out of the bag to take pictures through the transparent bag in complete safety.
There also dry containers, which even without being certified by a specific protection rating are very effective due to their plastic material and screwed lid.