The choice of a SUP pump is an important element as it will be necessary to inflate the board before each tour. So choosing the right SUP pump will make your sessions easier. Using inflation as a warm-up is one thing, but be careful not to be too tired once the board is inflated!
There are different types of pumps adapted to your use. They are generally all equipped with a pressure gauge that indicates the pressure at which your SUP is inflated. Knowing that most SUPs must be inflated to 15 PSI.
Single action pump
It is the one offered in the all-inclusive packs. This system only sends air when the piston is pressed. It is the most economical, but the inflation of your SUP will take longer. In addition, at the end of the inflation process, it becomes harder and harder to inflate your Stand Up Paddle due to the high pressure.
Double action pump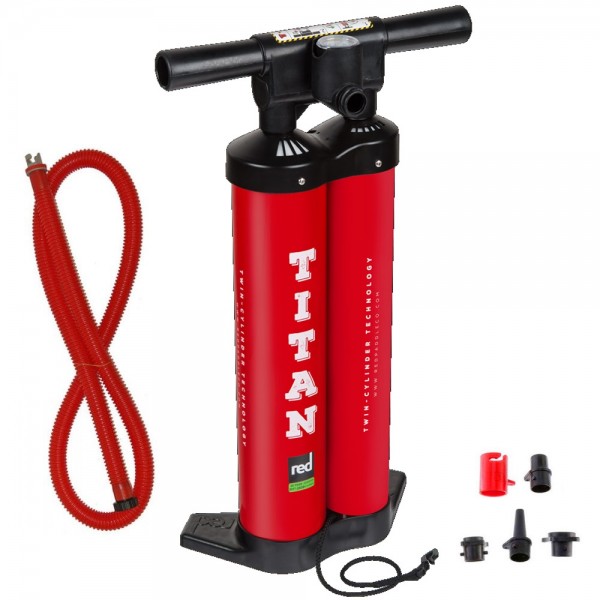 This pump sends air both when the piston goes down and when it is pulled up. This saves you time and allows you to inflate your board faster (your inflation time decreases by 30%). A knob allows the pump to be reactivated in a single action when you reach the end of the inflation process.
Triple action pump
It's the same system as a double action one, but with an additional piston to inflate twice as much air. The inflation is therefore much faster. To start inflating your SUP, you must start with the double action mode on both pistons. Then, when the inflation becomes too difficult, you can simply go on simple action on both pistons. Finally, you can end the inflation with the single action mode on only one of the pistons to reduce the effort required.
Electric inflator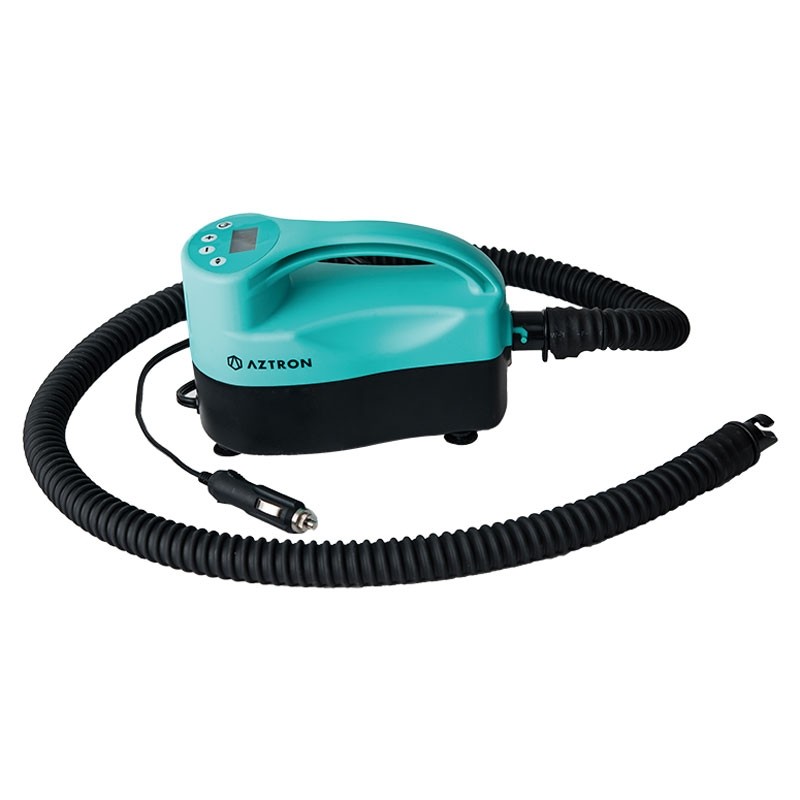 The electric inflator allows you to inflate your SUP without effort. It usually plugs into the car's cigarette lighter. Just plug it in and your SUP will be inflated in 10 minutes. However, you must keep the engine running to avoid draining your battery. There are also electric inflators with an independent battery, but they are more expensive. In addition, it is important to recharge them once a month, even in the off-peak season, to prevent the battery from being completely discharged and to change it when the warm weather returns.
If you are unsure when you have to make a choice, do not hesitate to ask professionals who can answer your questions.