When we talk about sup, we think first of all about the choice of the stand up paddle, secondly about accessories like leash, and finally about the sea and fun. However, we often forget, too often, an essential accessory: a wetsuit. It will protect you from UV rays, cold and even wind for even more enjoyable sessions all year round. Indeed, paddling is not only synonymous with the summer season. Why not enjoy it all year round?
Why choose a wetsuit for stand up paddling?
There are many advantages to choosing a wetsuit so that it accompanies us throughout our sessions:
They protect us against UV rays: when we are in the water we are more exposed to the sun and its rays. So it is important to equip yourself so that you don't suffer the effects of too long exposure to the sun; we love it very much but it can be dangerous and you certainly don't want to end up red like a lobster.
Comfort: when you are in the water for a long time, you start to feel the effects of the cold, quickly or not, it will necessarily happen and depends on your constitution, state of form, etc. Moreover, during the less sunny and colder periods it would be a pity not to go out on your SUP and enjoy the sea as well. The advantage? You will be more relaxed to enjoy nature.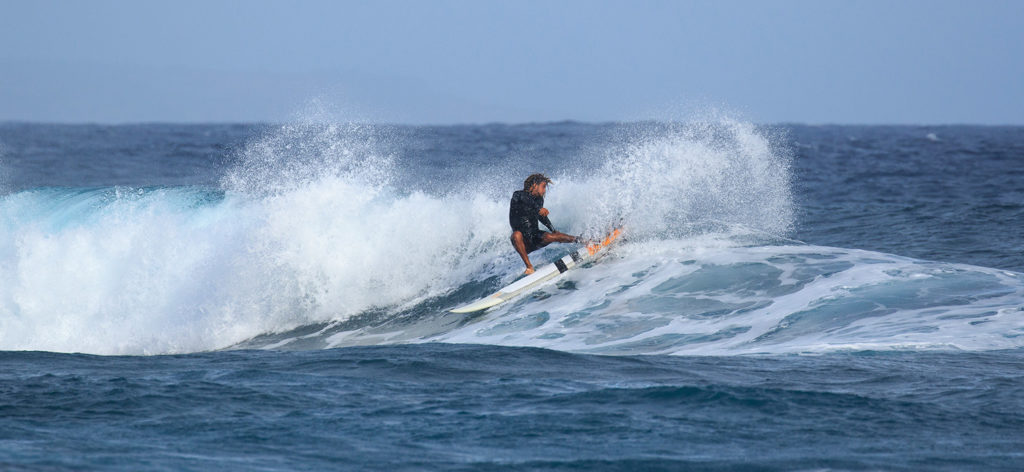 What elements should I consider when choosing a wetsuit?
It is important to consider the following points:
Material: the manufacture of a wetsuit is very important. Each one is made of specific materials and seams that will make it more or less waterproof. An entry-level wetsuit will be less insulating than a high-end one.
Thickness: There are different combination thicknesses, from 2 mm to 5.5 mm. The thickness will determine the insulating efficiency, it will act as a second skin on your body and keep you warm. The thicker it is, the warmer you will be during your stand up paddle session.
Type: the wetsuits can be long or short sleeved. Of course, the colder it gets, the longer it must be so as not to freeze on the spot.
Closing: there are three of them, we have the front closure for great ease of donning; the back closure to give you more flexibility; and finally without zipper for a very great freedom of movement. The choice will depend on your needs, your budget and the desired comfort.
Size to choose: the combinations are created for men, women and children. A good wetsuit will be adjusted to your body, without folds that can cause air bubbles. This implies lower efficiency but also less comfort for the user. Most manufacturers provide you with a size guide that you should consult before buying.
To conclude, remember that a wetsuit must be rinsed with clear water at the end of each session, put on and removed with sufficient care so as not to damage it quickly. It is an investment that will give you the necessary comfort to practice the SUP with pleasure. Now that you're ready, get in the water!