In order to choose a PFD that suits you, it is important to know the different types of PFDs and under what conditions to use them. In Europe there are standards to respect in order to have one adapted to your practice. Moreover, there is a wide variety of buoyancy aid for children, adults and animals in different materials and for Stand Up Paddling bouyancy aid sup.
Which PFD to choose?
For paddling up to 2 miles from the shore, choose a buoyancy aid. This aid will also be used for kayaking or sailing. These PFDs have the advantage of providing buoyancy assistance to relieve the person while maintaining a very high degree of freedom of movement. Whether it is for paddling or any other professional or non-professional activity, it is important to have a PFD adapted to the activity. Wearing a PFD requires you to be able to swim. They are different from lifejackets that will allow you to stay out of the water even if you are unconscious. Each lifejacket sold in Europe must comply with the current standard. In fact, they have to bear the CE mark, proving that it has been tested and approved.
ISO Standard 12402-5 – 50 to 70 N buoyancy: for people going up to 2 miles from the shore. It guarantees buoyancy only for a conscious person who can swim. However, they do not guarantee a face up position.
ISO Standard 12402-4 – 100 N buoyancy: ensures a face up position. For ships not more than 6 miles from the shore. Also for children up to 30kg, regardless of the distance.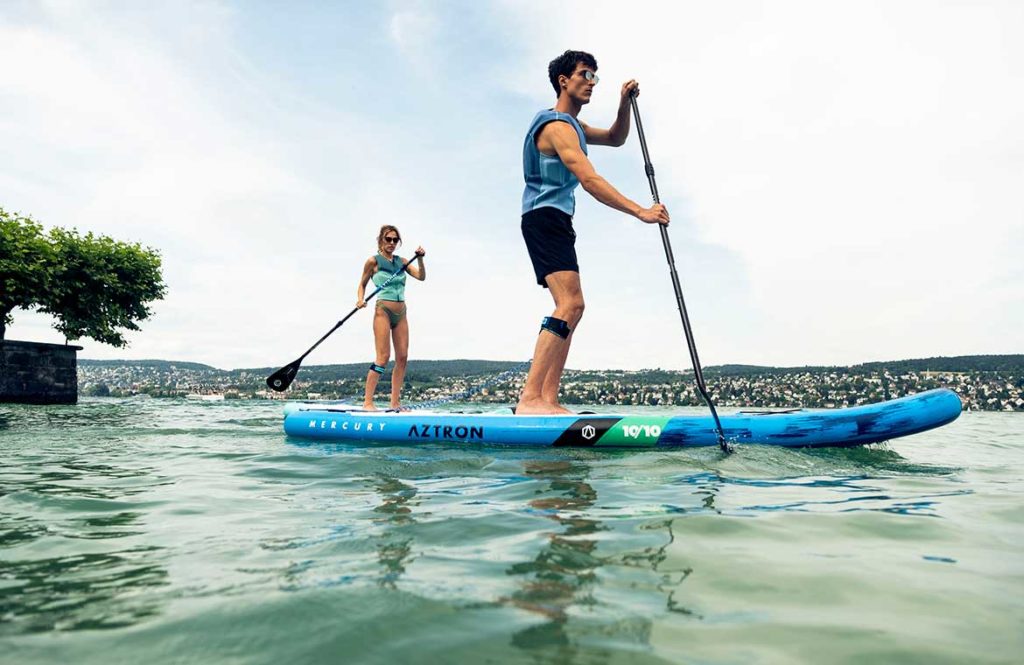 The different types of PFDs
The PFDs offer different comfort and freedom of movement depending on the brand and shape:
Zipless PFDs: they are easy to put on and offer great freedom of movement.
Nylon PFDs with zippers or plastic fasteners: they are easy to put on and often have pockets to store various accessories. Be careful to check the proper functioning of the zipper or fasteners that can get stuck with sand or salt.
Neoprene nylon PFDs with zipper or plastic fasteners: they have a tight fit close to the body. That way, they are very comfortable to wear and offer total freedom of movement.
Children's PFDs: they can have a higher buoyancy depending on the size. They also can be equipped with crotch strap to prevent the PFD from going up in the event of a fall into the water.
Dog PFDs: comfortable and strong, these PFDs can also be used with other pets. They also have a handle on the back, allowing you to pull your dog out of the water easily.