Your young kid has decided to start SUP but you wonder at what age can a child start stand up paddling? You will see in this article the different modalities to be taken into account, whether it is age, weight, the equipment to be used and of course the safety to be put in place.
At what age do you start paddling?
In theory, as soon as a child can walk, he can hold on to a board, but in practice it is different. Indeed, for a child to be able to paddle "alone", he or she must be able to swim and not be afraid to be underwater. The important thing is that he shouldn't panic if he falls into the water.
As a general rule, from the age of 5 years, children have the necessary motor skills to practice stand up paddling. Nevertheless, for a child of this age to really enjoy himself it will be preferable to provide him with equipment adapted to his morphology.
A child under 5 years old will therefore have to do it with you, on your board, in front of you, leaning against your legs. It will of course be necessary to take the necessary safety equipment, namely:
a PFD
Combination: useful to protect your child from the cold. Remember that it will not be active.
Leash (straight)
Equipment for a child over 5 years old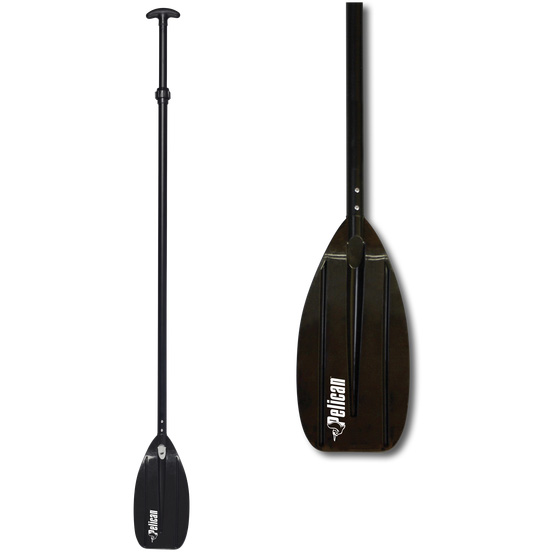 Kid paddle
How to paddle is the first thing a child needs to learn, whether they practice in tandem on your board or "alone".
Choose a paddle at its size, for this purpose the top of the paddle must reach the level of its eyes. Also prefer a light paddle, less than 900 grams (if possible).
Another important element to consider is the width of the blade, because the wider the blade, the more your child will get tired. A narrower blade will exert less pressure in the water, making the movement less tiring for your child.
Finally, the handle should be thin and as flexible as possible. A handle that is too rigid will have the effect of being too physical and may eventually cause pain in the scapular belt (pectoral muscles) or in the elbows.
Kids board
If your child plans to practice regularly, he or she will need to quickly switch to a board adapted to his or her morphology, although he or she may occasionally use your board. To begin with, it will be necessary to favour inflatable paddles. Indeed, the rigid paddles will be too heavy for your children. The inflatable SUP will be more manageable and safer during falls.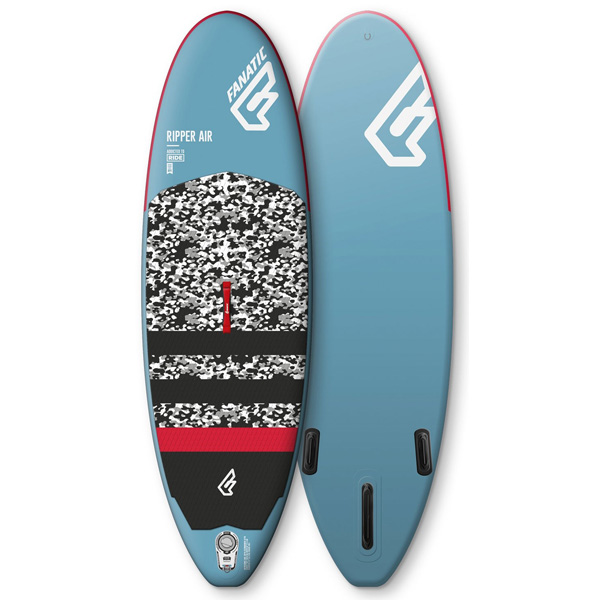 Now let's see which board to choose in relation to your child's weight:
Your child weighs less than 30kg:
A length of 6′ to 9".
A volume from 46l to 65L
Your child weighs between 30kg and 40kg:
A length of 7′ to 10".
A volume from 55L to 90L
Your child weighs between 40kg and 50kg:
A length from 7′ to 11′ long
A volume from 60L to 130L
An update on safety:
In order for a child to start paddling in complete serenity, it is important to choose a suitable water body. Indeed, rivers and seashores will have too many currents and too many waves, which will put your young rider in difficulty. It is therefore necessary to favour calm water such as lakes or ponds.
Take the time to attach the leash to your child's ankle (or knee). This is very important and is not to be taken lightly. Indeed, the leash is the only way to keep the board close in case of a fall.
Another point that is of great interest is to teach your child the different safety positions:
Knowing how to get back on the board after a fall
Paddle on your knees if you find yourself in trouble
Know how to turn around and be aware of the environment in which he is
These techniques are the basis and are of paramount importance. It will make your child safe and then more confident, he will have less apprehension about falls.
Here you are, you are now ready to practice stand up paddling with your young rider!